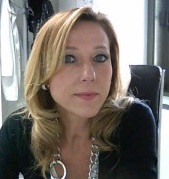 Researcher
Tel: +39 081 7177 108
Fax: +39 081 2396097
.
.
Topics:
Acoustic and Vibration in transport field
Aeroacoustic numerical simulations
Eexperimental vibro-acoustic analysis on engines and its subsystems
Acoustic characterization of materials (Transmission Loss, acoustic absorption coefficients)
Mathematical techniques for the recognition of knock phenomena and misfire
Scientific Publications:
FONTANESI S., SEVERI E., SIANO D., BOZZA F.., DE BELLIS V., "Analysis of knock tendency in a small VVA turbocharged engine based on integrated 1D-3D simulations and auto-regressive technique". SAE International Journal of Engines 7(1): 2014 –SAE Technical Paper 2014-01-1065 – ISSN 1946-3936.
D. SIANO, F. BOZZA, F. AURIEMMA, "Acoustic and fluid-dynamic optimization of an automotive muffler", Proceedings of the Institution of Mechanical Engineers. Part D, Journal of automobile engineering,ISSN: 0954-4070, DOI: 10.1177/0954407012465689, ), pp. 735-747, 2013.
V. De Bellis, F. Bozza, D. Siano, A. Gimelli, "Fuel consumption optimization and noise reduction in a spark-ignition turbocharged VVA engine", SAE International journal of engines Volume 6, Issue 2, ISSN: 1946-3936, DOI: 10.4271/2013-01-1625, (June 2013).
F. Bozza, S. Fontanesi, A. Gimelli, E. Severi, D. Siano, "Numerical and Experimental Investigation of Fuel Effects on Knock Occurrence and Combustion Noise in a 2-Stroke Engine", SAE international Iournal of Fuels and Lubricants, ISSN: 1946-3952, DOI: 10.4271/2012-01-0827, pp. 674-695, 2012.
Siano D., "Engine Noise Prediction by Using Multi-body Simulation". JOURNAL OF ENVIRONMENTAL SCIENCE AND ENGINEERING, vol. 1, ISSN: 1934-8932, 2012.
Bozza F., Siano D., Costa M., "Heat Transfer, Knock Modeling and Cyclic Variability in a "Downsized", Spark-Ignition Turbocharged Engine. ADVANCES IN APPLIED MATHEMATICS AND MECHANICS, vol. 3, p. 310-326, ISSN: 2070-0733, doi: 10.4208/aamm.10-10s2-04, 2011.
Siano D., " Three Dimensional/One Dimensional Numerical Correlation Study Of A Three- Pass Perforated Tube", SIMULATION MODELING PRACTICE AND THEORY, vol. 19, p. 1143-1153, ISSN: 1569-190X, DOI: 10.1016/j.simpat.2010.04.005, 2010.
BOZZA F, SIANO D, TORELLA E., "Cycle-by-Cycle Analysis, Knock Modeling and Spark-Advance Setting of a 'Downsized' Spark-Ignition Turbocharged Engine", SAE INTERNATIONAL JOURNAL OF ENGINES, vol. 2, p. 381-389, ISSN: 1946-3936, doi: 10.4271/2009-24-0020, 2010.
BOZZA F, COSTA M, SIANO D., "Design Issues Concerning Thermofluidynamic and Acoustic Aspects in a Diesel Engine Suitable for Aeronautical Applications", INTERNATIONAL JOURNAL OF VEHICLE DESIGN, vol. 50, p. 152-182, ISSN: 0143-3369, DOI: 10.1504/IJVD.2009.025003, 2009.
Siano, D.; Costa M. , Bozza F., "OPTIMAL DESIGN OF A TWO-STROKE DIESEL ENGINE FOR AERONAUTICAL APPLICATIONS CONCERNING BOTH THERMOFLUIDYNAMIC AND ACOUSTIC ISSUES" , PROCEEDINGS OF THE ASME INTERNATIONAL MECHANICAL ENGINEERING CONGRESS AND EXPOSITION, VOL 5 Pages: 159-168, ISBN:978-0-7918-4866-12008, WOS: 000265478600020, 2009.